Timberland for progress!
Timberland FW19
Global outdoor lifestyle brand Timberland today releases its 2018 corporate social responsibility (CSR) report, showing steady progress toward its 2020 sustainability goals in support of three key pillars: better product, a greener world and stronger communities.
"At the heart of the Timberland® brand is the core belief that business can and should be a force for positive change, and that a greener future is a better future," said Jim Pisani, global brand president, Timberland. "We're very pleased with the progress we made in 2018, and hitting our tree planting goal two years early. But that doesn't mean we'll rest on our laurels. In fact, it only energizes us to think about how we can make an even bigger positive impact in the future. And we see trees playing a crucial role."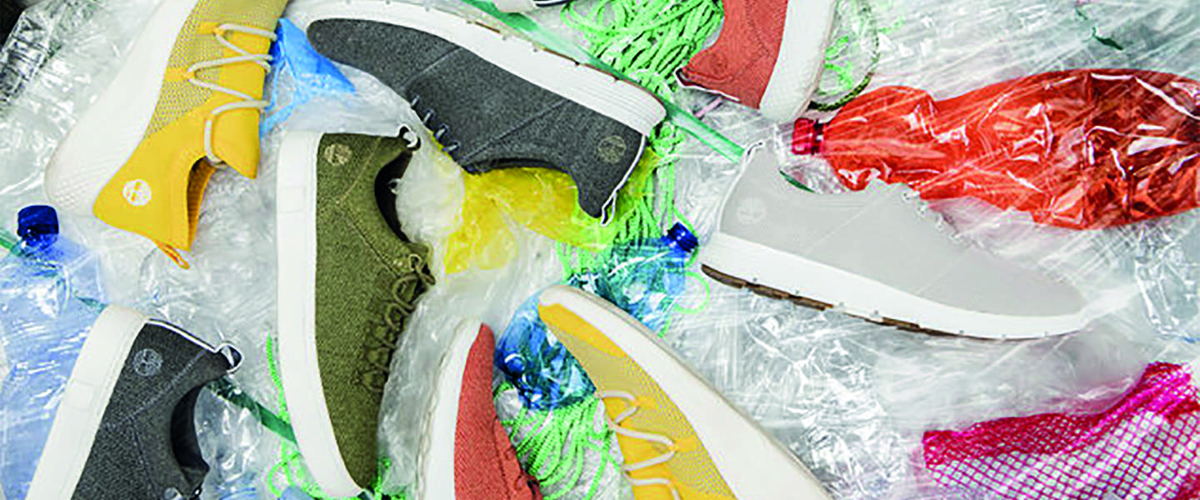 Highlights of Timberland's progress and opportunities in 2018 include:
BETTER PRODUCT:
Timberland set a goal for 100 percent of the cotton used in its apparel to come from organic, U.S.-origin or Better Cotton Initiative-certified sources by 2020.

Timberland continued its work with the Smallholder Farmers Alliance (SFA) in Haiti to bring cotton back as an export crop for the country. The SFA planted its first commercial crop in 30 years in August 2018, and Timberland has committed to purchase up to one-third of its global cotton supply from the SFA, once sufficient volume and price and quality requirements are achieved.

In 2018, Timberland incorporated over 717,519 pounds of recycled PET – the brand's largest source of ROR materials – into its footwear. To date, Timberland has given the equivalent of over 345 million plastic bottles new life in its shoes.
---
GREENER WORLD:
Timberland planted a total of 285,887 trees in 2018, for a total of 10,275,707 to date and achieving its 2020 goal of 10 million trees two years ahead of schedule.

In 2018, Timberland continued its urban greening commitment around the world. In the US, the brand teamed up with the Student Conversation Association to create or restore 73,000 square feet of green space in New York City, Chicago and Los Angeles. In Europe, Timberland supported 14 projects to create, maintain or restore urban green spaces, focused on increasing access for youth, through its My Play Green program.
STRONGER COMMUNITIES:
In 2018, Timberland employees worldwide served 56,211 community service hours, a slight increase over 2017. Fifty-two percent of Timberland employees served in the community at least once, up significantly from 42 percent in 2017. The company remains committed to create more opportunities and projects to engage employees at all of its locations to reach its goal of 80 percent engagement by 2020.
---
"The transition from a linear system of production to a circular one will take time as we need to rethink our current way of doing business. This is why we are taking a step by step approach, thanks to which we are working to set up several pilots related to recommerce and rental to discover which is the best way to serve our consumers and to attract new ones." - VF's Senior Director EMEA for Sustainability & Responsibility.