A sneaker with an attitude
Timberland introduces Delphiville for SS19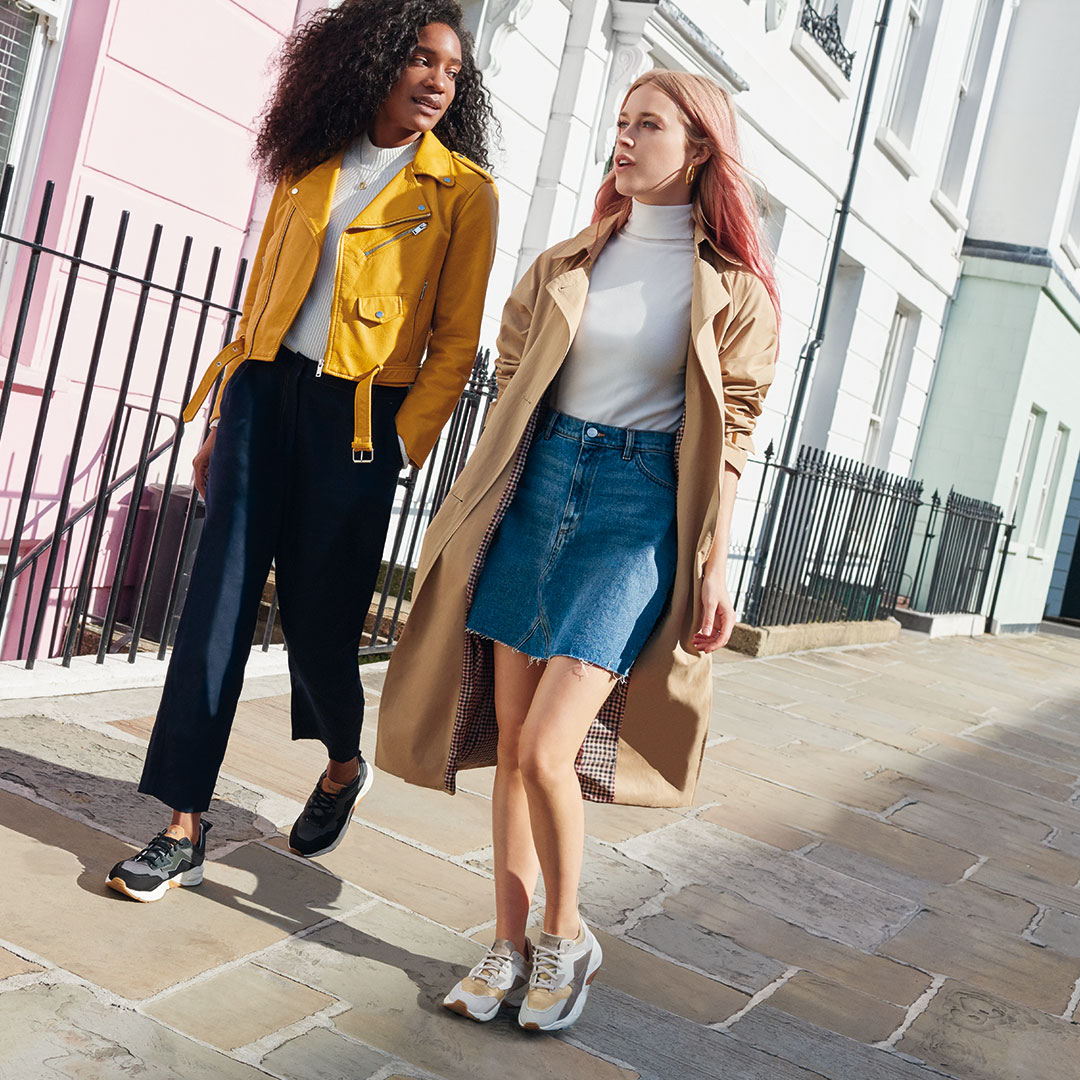 When you feel ​ comfortable in your shoes, the only rule is no rules. Draw inspiration from street style and haute couture, mix fashion with athleisure.
Enter Delphiville, a leather sneaker with a feminine attitude. The distinctive detailing on upper and sole and the premium nubuck leather immediately catch the eye.
A sneaker family that is youthful but strong and sets the trend. A new icon is born.
Mary and Elyse
​Mary Charteris and Elyse Fox from London want to make the world a better place every day and are the new faces of Timberland. Mary is an activist and DJ of Project Zero, Save Wild Tigers and Wild Aid. Elyse is a filmmaker and founded Sad Girls Club in 2017: a platform where women can talk about mental health issues in a safe environment.
According to Mary and Elyse, Timberland was the perfect match, because, for many years, their own mission has also consisted of leaving a positive impact on the world.
Timberland markets products that have been produced in a conscious and sustainable way, among others, by using recycled materials. Yes!
---
Ready to take your sneakers to the next level? Timberland is launching a 'Wear It Your Way' sneaker styling event in the Antwerp store.
Why you should join the event? During the event you can give your Timberlands a new look with coloured laces, sneaker charms, tips, socks and cool pins. A stylist will be on hand to give you personal advice on how to create the best combinations to suit your style. You will also be able to test our new leather Delphiville sneakers.
Go for gold, silver, black, pale brown, lilac or why not beige?
Timberland
6 april
​
Kammenstraat 44 - Antwerpen
@nathalievandenberg will be in the store to customize her own Delphivilles between 12pm and 2pm.